Medical Equipment Installation Solutions
Site Requirement for each medical equipment will be different and one of the critical areas in medical equipment planning, if you select the right place means half the planning is done. For Example, MRI should be planned away from moving ferromagnet objects and HT powerlines Similarly a CT Should be planned as per AERB regulations. Our trained engineers will support customers to select suitable location in their facility for equipment installation which comply with OEM installation requirement. While selecting the location we consider the facts like equipment transportation, suitable height for each equipment, building strength, Room height etc. Which will Help trouble free upgradation of equipment in the future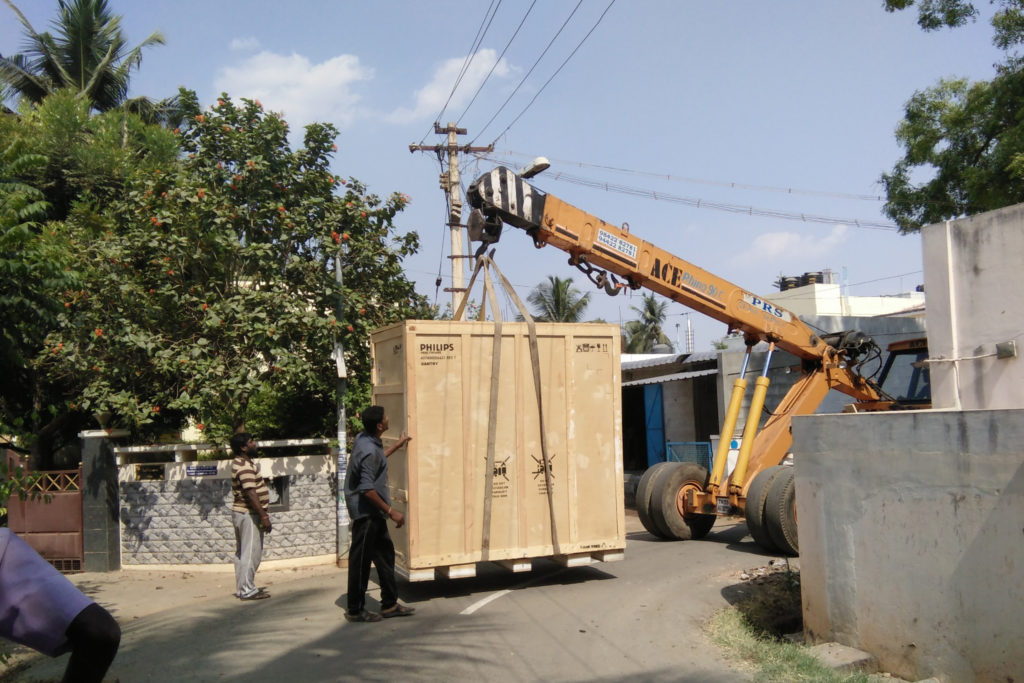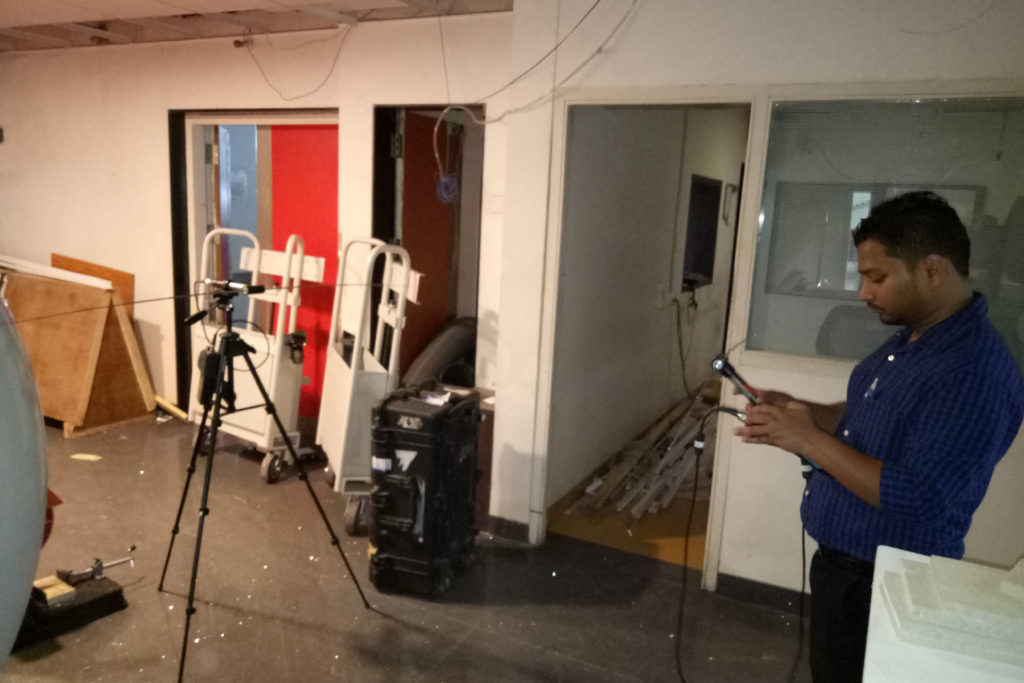 In a hospital medical equipment are as equal as doctors and nurses which serves patients for diagnostics and treatment. So, the planning of the site should be considering facts like workflow, easy access to patients, future upgradation, de-Installation of equipment, power requirements, Air-conditioning requirements etc. for example a CT scanner and X -Ray and a minor OT Should be planned near to Emergency Department. Similarly, USG should be ideally planned near a OPD area and MRI should be planned near an outer wall were no ferromagnet object movement. Any civil structure which did not considered equipment planning later converts into a hospital will turn into a planning disaster while installing equipment and once opens for regular operation. Our Expert will support customers to Plan their equipment placement from the initial building plan itself.
Professional Installation
A professionally Installed equipment will help to reduce equipment breakdown to 20-30% as compared to a machine which was installed by ignoring OEM recommendations considering only project deadlines. For Example, any electronic component which is sensitive to environmental conditions should be unpacked only when the environmental conditions are according to OEM Specification. A professional Installation means, comply the standard installation procedure as per OEM recommended sequence, method, and technics. Our OEM Trained installation crew will follow standard Installation procedures as per respective OEMs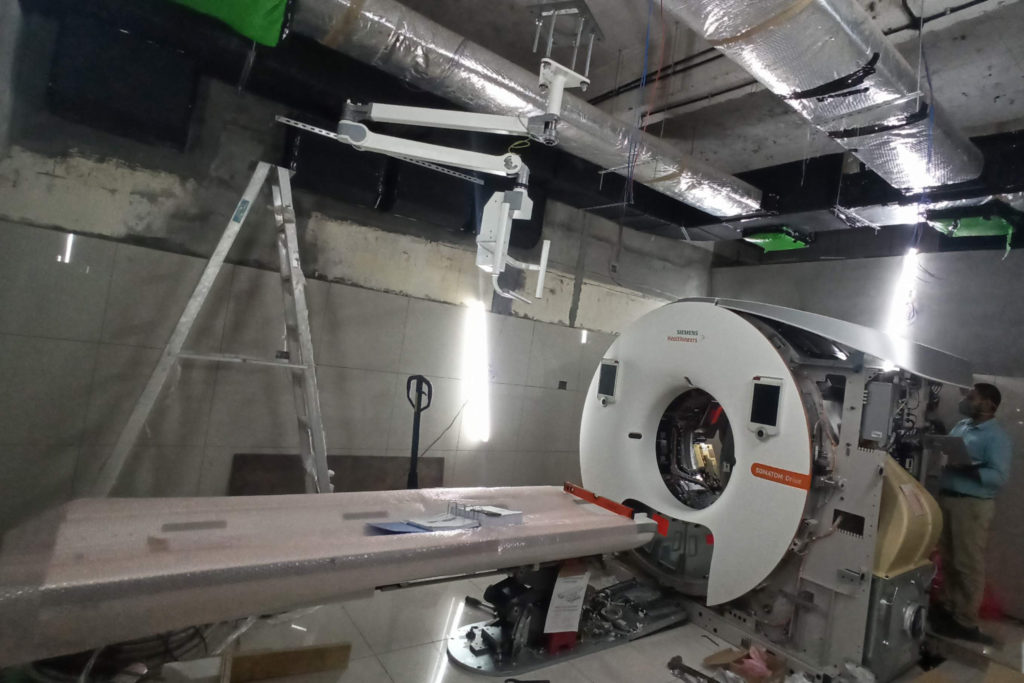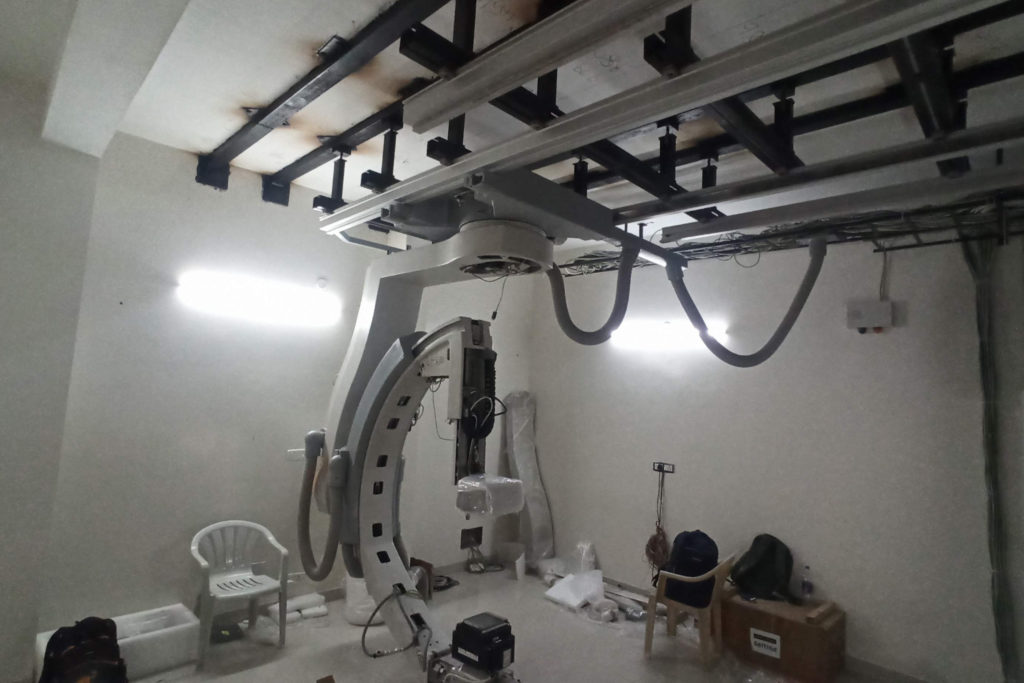 Professional De-Installation
De-installation is also as important as de-Installation, weather it is dismantled for scraping or re-use it should be handled professionally, if it dismantled for re-locating then it has to be dismantled and packed perfectly, old equipment also deserves better care similar to new equipment, if it is dismantled to scrap it, it should be properly updated with equipment regulating authorities like AERB, PCPNDT etc. Also, should comply with pollution control board norms of respective states.
Packing and Transportation
Packing solutions are must for transportation which is customized according to vehicle size. Packing requirement is different for each event considering facts like, purpose of transportation, for scraping or re-use, short or long-distance vibration limitations, export packing, fumigation etc. Our logistic partners who specialized in medical equipment transportation will ensure the safe transportation of equipment with live tracking and dedicated escorts on demand.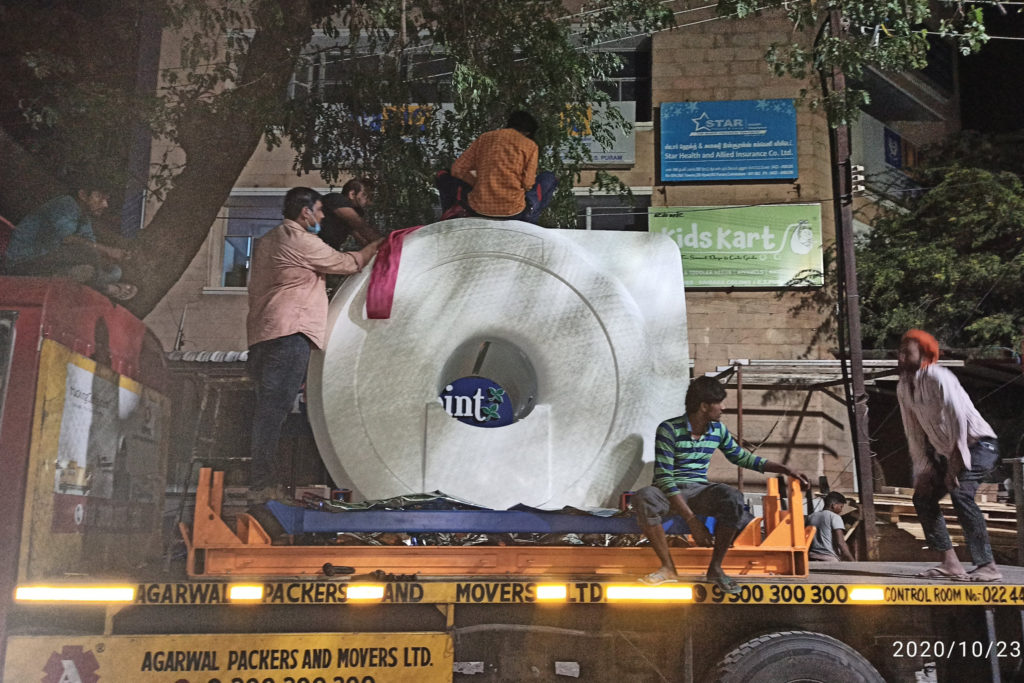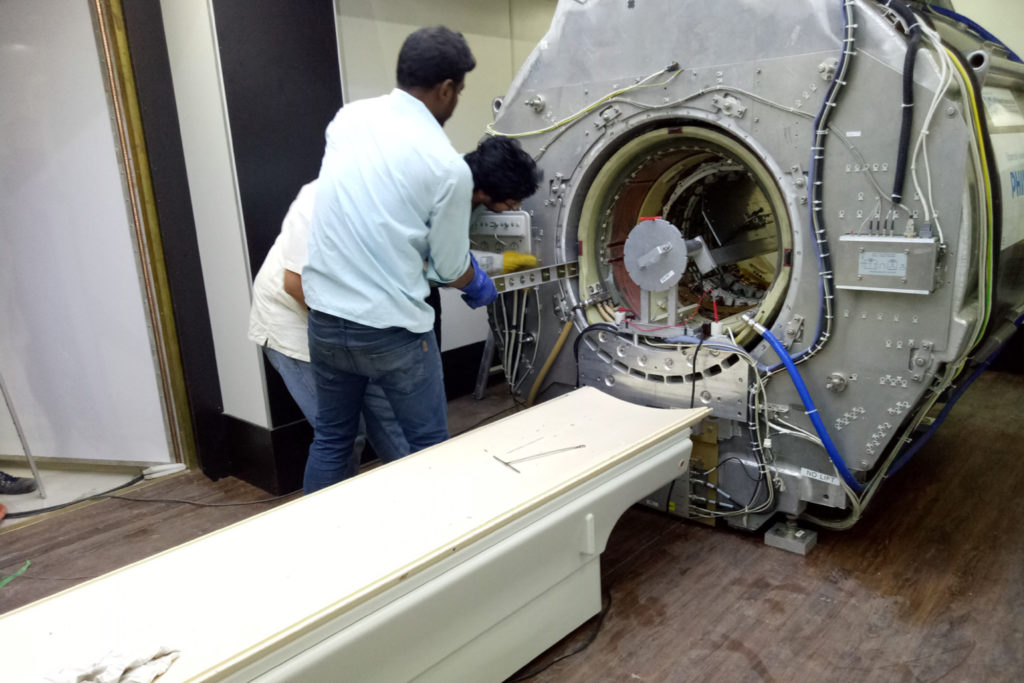 Rigging is one of vital part in Medical equipment installation solutions, which need expertise proper planning feasibility study special equipment, trolleys, Crain etc. One need to take utmost care while rigging for equipment safety as well as people safety.
Equipment re-location needs meticulous planning. Because planning at dismantling location and receiving location has to be synchronised, for example a cold magnet connected with cryogen circuit to be disconnected only just hours before the loading, once it is loaded into the truck it has to reach destination without loosing a single minute, and unloading, movement positioning and connecting back to life support to be done like a war foot situation. Our experienced project Managers will ensure with various stake owners for a trouble-free relocation of equipment.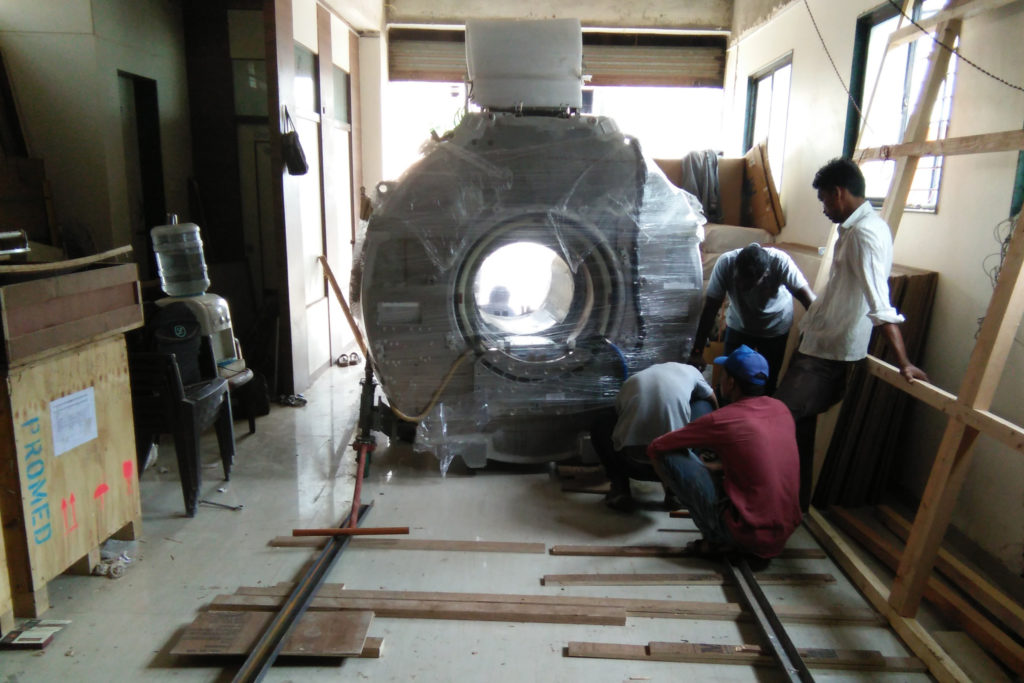 Healthcare Infrastructure Solutions
Planning a hospital infrastructure is very cumbersome due to its special design requirement such as High ceiling height for equipment, transportation of Heavy equipment to the building, Clean Air solutions for OTs, Adequate strength requirement for ceiling mount equipment, Special bunkers for Radiotherapy and nuclear medicine equipment etc. Civil engineers and architects struggles to plan Healthcare Insfrastructure due to lack of domain expertise. Our expertise helped many hospitals to plan their Radiology departments, OTs, ICUs in better way. We undertake brownfield and green field turnkey jobs. Starting from Site feasibility, Site planning, Site readiness and execution our team of expert are capable of handling Civil, Electrical and HVAC Requirement for a Hospital Infrastructure.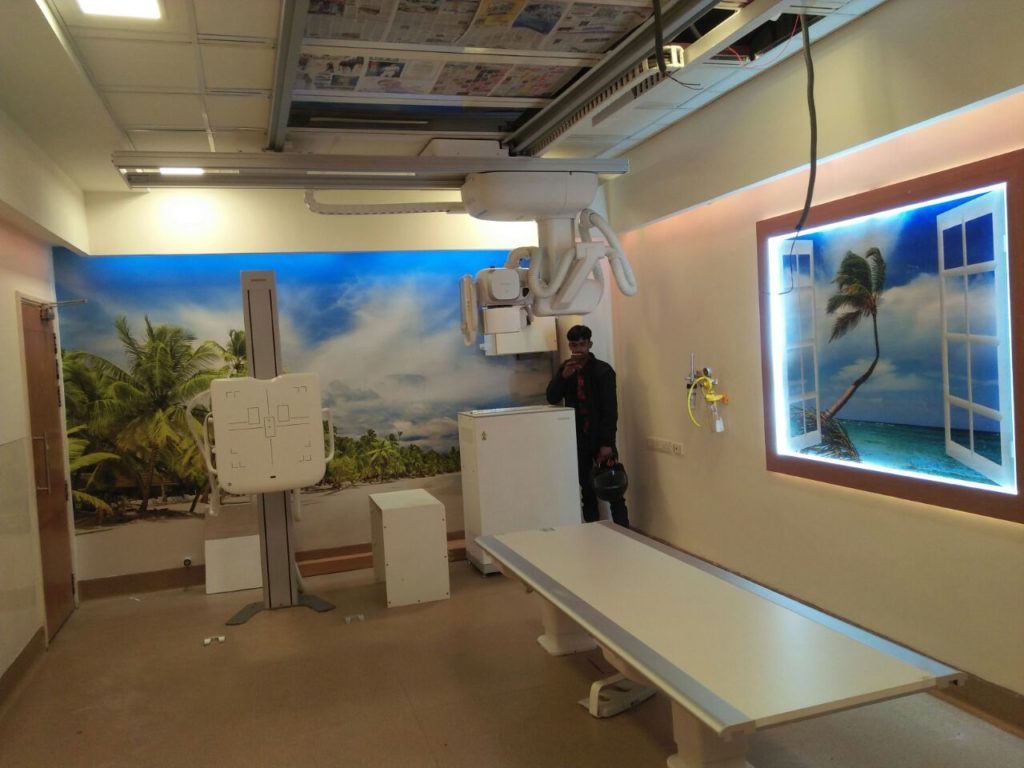 Radio Frequency Shielding NuShield® is used to block Radio frequency waves for noise and artefact free Imaging in MRI Scanner, Good and long-lasting RF Cage is most essential part of a MRI Scanner, Our RF Cages made of Copper and Galvanised Iron assures more thank 100db attenuation and installed according to OEM specifications. The NuShield® RF Doors designed and manufactured in our factory carries lifetime warranty and ensures trouble free operations.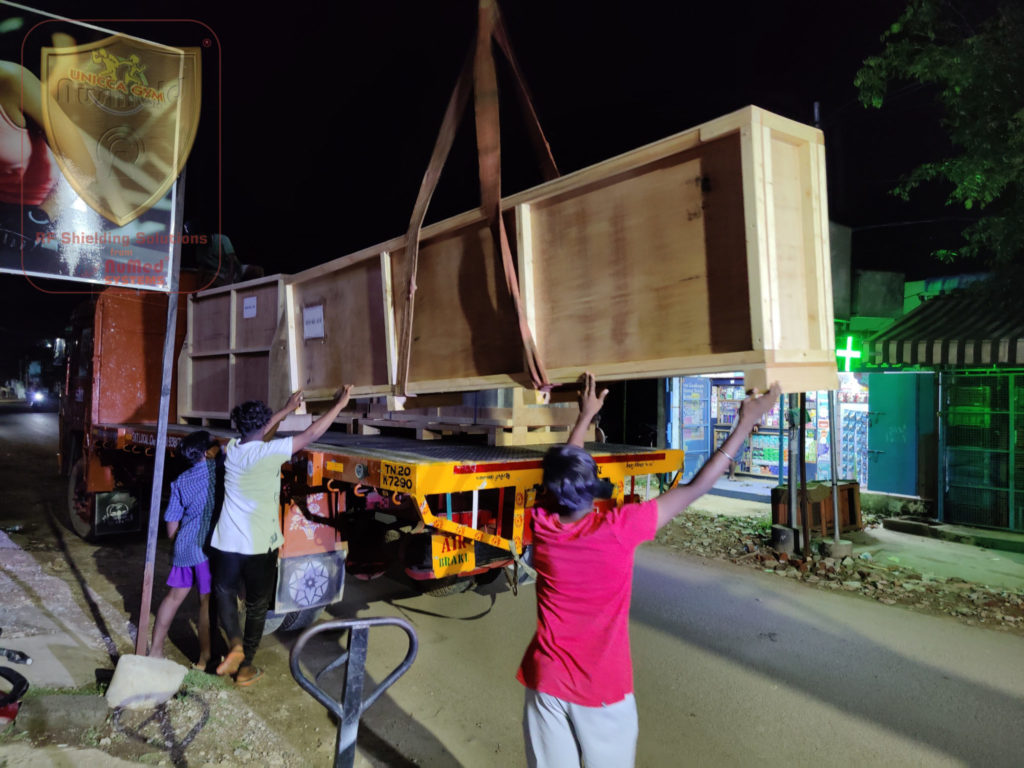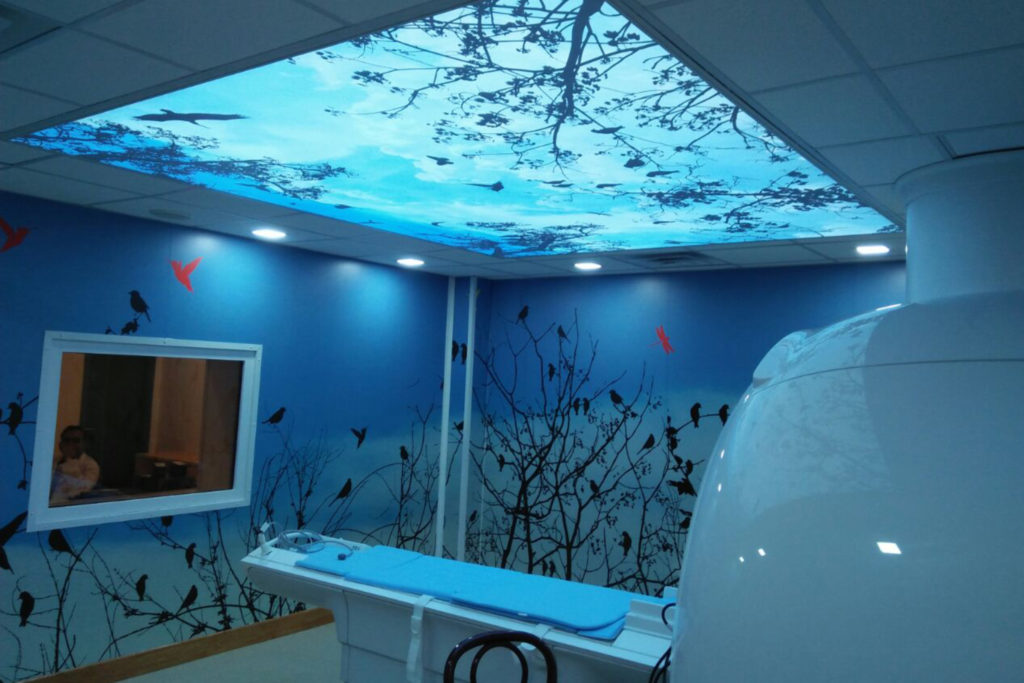 The patients with claustrophobia will find difficulty in staying longer period inside MRI bore due to is narrow tunnel and gradient noise, To give comfort to patients a patient centric ambience is very much essential for MRI Exam Room.
Our Customised Interior solutions consist of Picture Ceiling Made of MRI Compatible LED lights and Drivers, Wall Vinyl with choice of pictures as per customer choice, GI, Aluminium or Gypsum False Ceiling, Choice of High-quality Vinyl Floor, Acoustic insulation and Decorative acoustic Boards Makes RF Shielding more Beautiful.
RF Cage Can be decorated with various ambience solutions Like MRI compatible Projector, RGB Lights, In-Bore Experience etc. to enhance patient experience and comfort.
Passive Shielding is used to restrict 5 Gauss line within limits to enable people movement close to MRI Room. Passive Shielding is made of Non grain oriented electrical low carbon (< 0.006%) silicon iron B/H Hc 90A/m or less (less = better) as per the recommendation given by OEM. Generally Passive shielding calculation are done by OEMs Only.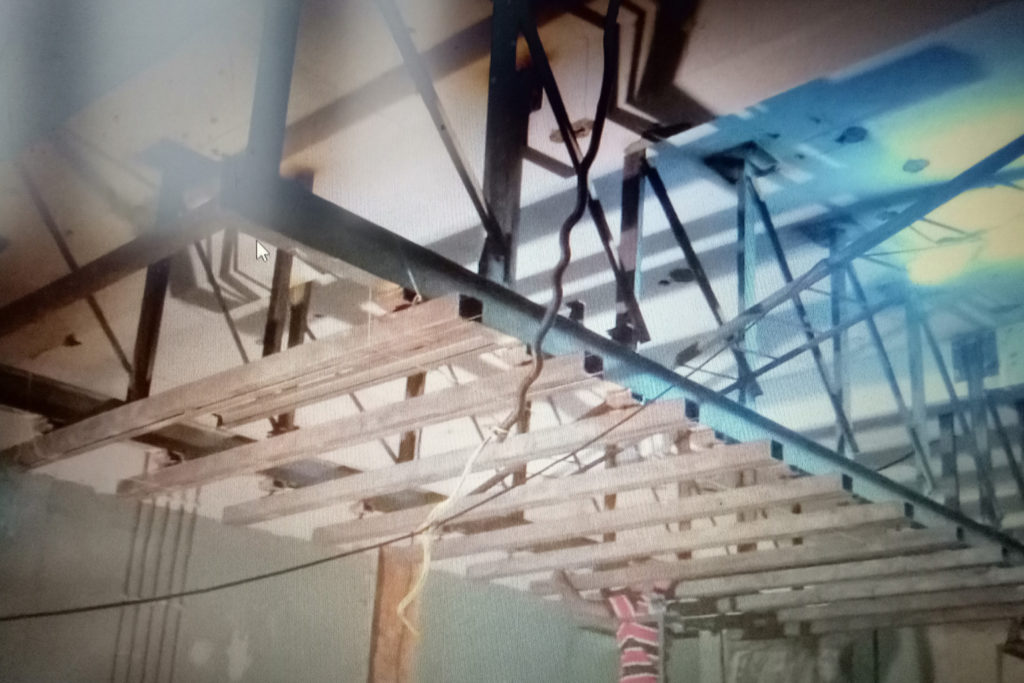 Radio Frequency Shielding & Applications
MRI equipment generates strong RF (radio frequency) interference which can disrupt smooth working of other electronic equipment in the nearby vicinity. Vice versa, external RF signals may be picked up by the MRI system which will adversely impact the accuracy of the imaging data. Thus MRI rooms have to be effectively shielded from both incoming and outgoing RF interference.
To provide RF shielding, a Faraday's cage have to be build to cover the MRI scan machine with varied metals like Copper, Galvanized Iron and Aluminium depending on numerous specifications and customer requirements. The shield should have good attenuation of more than 90DB to perform which
will isolate the MRI scan machine from rest of structures of building, electronics equipment's etc.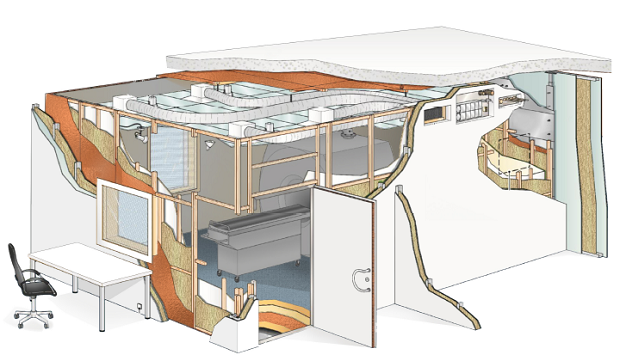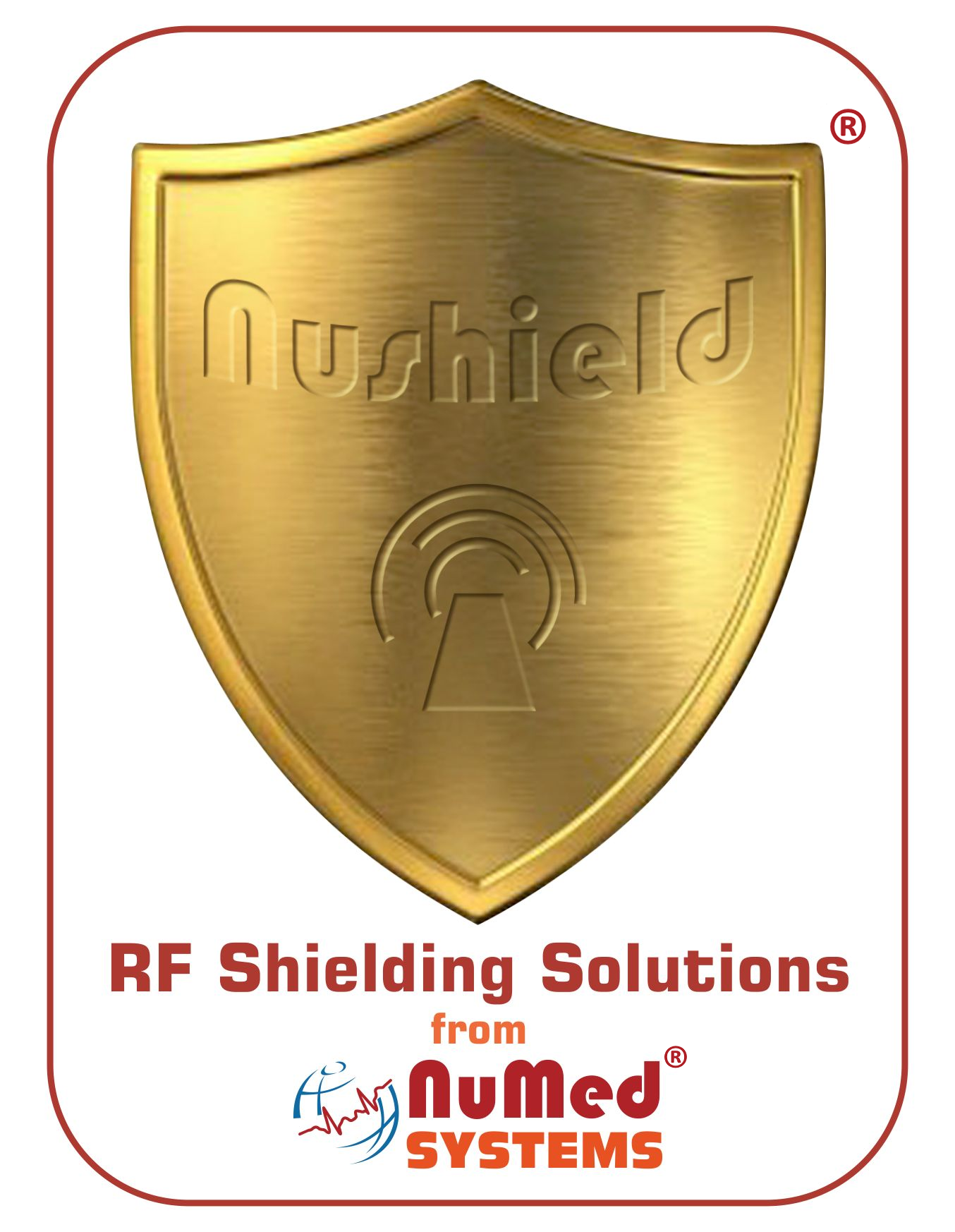 The critical MRI scan room is shielded using a pre-formed Aluminum/copper/galvani ed iron panels, a shielded RF door and laminated mesh window.All other services in room such as air condition,helium vent,water supply, medical air, fire fighting systems are routed through specialized waveguides mounted on walls. All these elements will form 'NuShield', a comprehensive RF shielding solution